Many of us discover that as we age, we have significantly more free time. Many of us retire or opt to work part-time, and we suddenly find ourselves with endless hours to fill! It is critical for Seniors to maintain physical and social activity. This will not only help you avoid boredom and loneliness, but it will also help you prevent developing a variety of health problems. The solution is to take up a new pastime or two. We've compiled a list of our top 15 hobby suggestions for seniors. This post contains our most recent five favorite pastimes.
11. Birding
There are numerous advantages to birdwatching. Not only do you get to travel the country, and possibly the world, but you also get to view some of the most extraordinary animals on the planet.
Birdwatching combines some of the benefits of the hobbies we've discussed: physical activity, learning something new, and time spent outside. Being outside benefits your mental health by elevating your mood and providing a space to ponder. Birdwatching is an excellent opportunity for introspection or to simply zone out and contemplate soothing things. Additionally, your body will absorb vitamin D from the sun and breathe in fresh air throughout the day.
Additionally, you'll benefit from an increase in reflexes and mental alertness. As a birdwatcher, you must be prepared to pounce on a bird with your binoculars or camera. In the blink of an eye, a bird can emerge and vanish. Birdwatchers must maintain their vigilance in order to pick up on any indications that a bird may be close.
Often, you'll trek for miles or even climb and hike up mountains in search of a specific species of bird. This gives you an excellent cardiovascular workout that is beneficial for your heart and overall health.
12. Pets
Taking care of a pet might easily be viewed as a hobby. Having a pet provides a nice companion and a focus for your energies each day. Having a dog, for example, is beneficial if you live alone since it alleviates boredom and loneliness.
Pets instill a sense of responsibility in their owners. You're aware that you're responsible for feeding them, walking them, keeping them clean, and protecting them from potential threats in the home and outside world. Numerous people, particularly Seniors, feel immense fulfillment in caring for others. When children leave the nest, a pet can be an excellent method to help fill a 'empty nest'.
According to scientific study, caressing a pet can help lower blood levels of stress hormones. Additionally, your furry companion will feel at ease as well! Currently, animal shelters around the country are brimming with four-legged friends in need of loving homes. Adopting a pet is a genuinely noble act that provides numerous rewards.
13. Traveling
Why not take a break from the daily grind and explore the world? Traveling may enable you to cross off numerous items off your bucket list.
Perhaps you'll travel to the United States for a road trip along Route 66? Alternatively, travel to Australia's outback.
Before you travel anyplace, make sure you've arranged for the necessary insurance and immunizations, and don't forget to keep your home secure while you're away.
14. Community Organizations
Loneliness is one of the most significant issues confronting Seniors. Seniors may lose contact with friends and family, and they may be forced to live alone. It's critical to maintain contact with friends and family members — after all, loneliness can exacerbate health problems. However, living alone without feeling lonely is entirely doable.
Fortunately, there are several community organizations devoted to a variety of various hobbies and interests. Several of the most prevalent groups around the country include the following:
Beginner's Arts & Crafts.
Cafes and clubs dedicated to board games.
Yoga classes are one type of exercise.
Cooking lessons for individuals with varying degrees of experience.
Mornings with coffee.
Choirs.
Dancing.
Book clubs.
Clubs de sport.
Joining such a club can connect you with others who share your interests and live nearby. You may meet new people and schedule exciting activities and social events – ideal for building a strong social network. Perhaps the people you meet will inspire you to start a new activity. While the pandemic continues, many of these community organizations have migrated to the internet. Consider looking online for a Zoom-based book group or exercise class!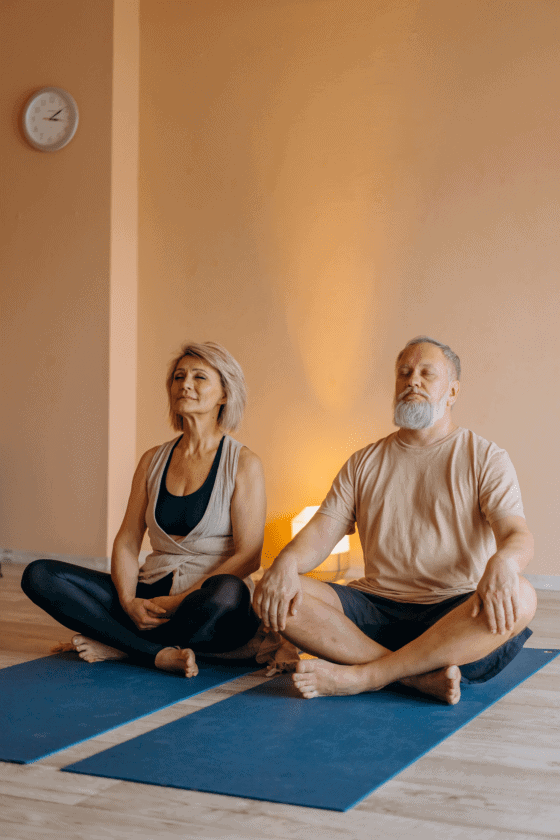 15. Adult Education
As with the community groups described previously, enrolling in an adult education course can have significant social benefits:
Getting to know new people who share your interests.
Sharing stories with new acquaintances.
Throughout the training course, I will share advice and ideas.
Developing new abilities in a college or university environment helps to keep the brain healthy. Indeed, according to this piece in The Guardian, according to study conducted by the Alzheimer's Society, education can help delay the onset of dementia.
You may even kill two birds with one stone by enrolling in a class relating to one of the hobbies discussed previously in this article. Cooking, gardening, computer, and other hobby classes are readily available in the majority of towns and cities.
As with creating a wonderful meal in the kitchen, mastering a new skill and passing exams provides an incredible sense of accomplishment. Maintaining a sense of purpose and activity is critical in the fight against loneliness.
Consult the website of a nearby college or university to determine what courses are available. Numerous courses are available online to assist you in remaining safe at home during a coronavirus outbreak. Additionally, there are other abilities that you can teach yourself at home.
This concludes our Top 15 Hobby Ideas for Seniors; we hope you like it and have a good time!