Demand for senior residential properties continues to increase. At the same time, request are not the same : today seniors are transiting towards larger physical space, greater accessibility and a deeper engagement with nature.
The aging population hopes for safe social links, both accessible and functional, in pleasant circumstances. Considering the long-term needs of pensioners, we worked in design which allow active lifestyles, emphasizing outdoor living and other future design techniques that attract and maintain people. We interviewed M. Da Veiga and Aguado, two of Ca'Sole founders.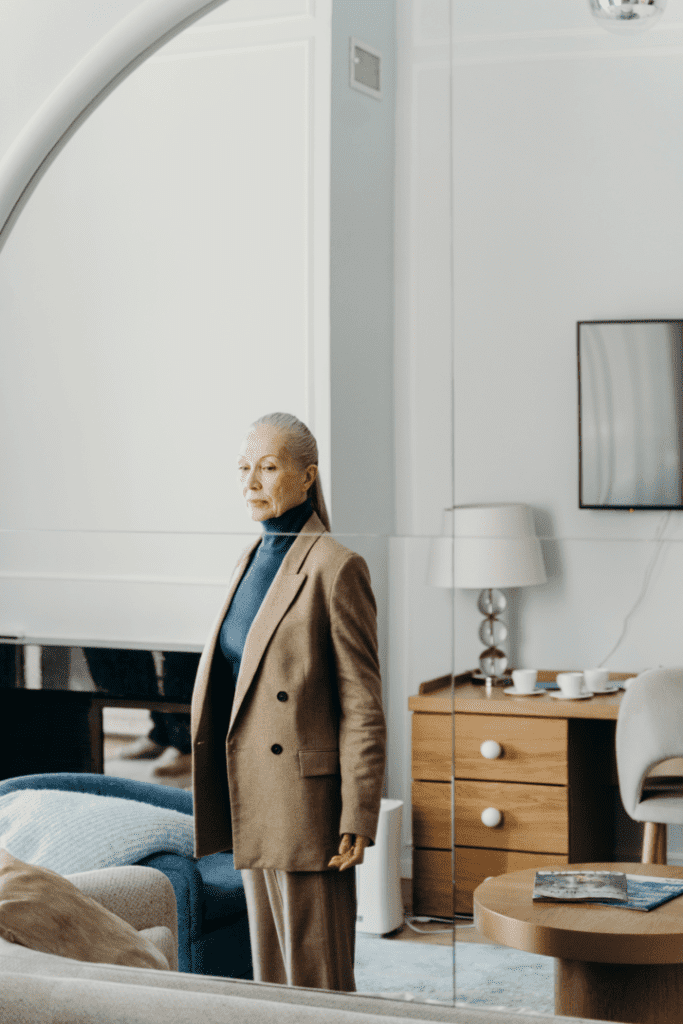 What are the major changes in senior housing design?
Aguado: While noone can forecast the future, the development, design, marketing and operation of senior living facilities is evolving. The demand for wellness programming that enhances and encourages healthy living among the 65+ population—which increases at a rate of around 10,000 a day in Europe—is high. This requires a greater attention to walkability, in-community services and meetings with the natural environment. We are speeding up the evaluation of site-based methods that strengthen safe human connections, accessibility and usefulness. This change or on-going reorganization involves delivering possibilities for independent and skilled life, with extensive programming and harmonizing people, space and place.
Da Veiga: There was also a big change to the resort. Seniors demand the same degree of comfort in their homes and look for boutique offers focused on meaningful experiences. The senior living facilities today have a variety of onsite restaurants and cafés, as well as other top-quality amenities, such as indoor and outdoor pools, spas, lounges, game rooms, wine cellars, continued-learning areas and passive parks.
How did the pandemic requirements affect your work? What's continuous, what's temporary?
Aguado: As a consequence of the pandemic, we see the needs of the aging population in line with tendencies comparable to those of the Millenniums that look for life and the fullest possible livelihood. Many generations are neither interested in being "in the middle of the world," nor in more than 55 housing complexes want to be isolated. It is about moving to a location which offers more social and recreational activities that keep pensioners active and active.
Therefore, mixed urban areas, in which the elderly can share their lives and reassert their connection to the world and culture, become increasingly attractive. This tendency coincides with less self-centered living, proximity to a dynamic center of the city and close healthcare. There is undoubtedly increased demand.
What are the most typical functional design aspects in your senior housing projects to satisfy the increasing demands of elderly citizens?
Aguado: Demands are very diversified. These include higher density or 'micro-urban' communities, which feature a range of housing choices and hospital health care facilities in the same neighbourhood. This concept cultivates healthy homes and calls for several generations to live.
Simple improvements such as natural ventilation, interior vistas and biophile design techniques address the newly found focus of society on re-connection to the outside and responsibility for wellness.

Da Veiga: We must also balance functional and esthetic features with experiences and expectations as designers, develop spaces that are welcome and welcoming—as well as parks and village centers—draw people outdoors and create beautiful neighbourhoods.
Consider roads spun with mild curves to limit speed or specified motorcycle lanes and jogging trails to ensure cohesive tapestry and non-vehicle intimacy. For older inhabitants, choose the decorations and shade structure carefully and strategically arrange them with many access points for conveniences.
How much importance do you put on outside facilities??
Aguado: People need outside access to prosper and survive. There aren't many numbers available in Europe, but for instance, in a recent poll, the American Society of Landscape Architects showed that 82 percent of managers from assisted homes believed that designing outdoor spaces is one of the most significant factors for overall design. The Global Wellness Institute also claimed that external and environmental factors are responsible for up to 80% to 90% of our health outcomes in support of the nature relationship.
As mentioned in several of our health gardens and hospital works, we have observed first-hand the enormous influence environment may have on public health. The overall social fabric of effectively constructed communities is enhanced through linking people to livelihoods, education, recreation, culture and other resources. Integrated natural areas can further promote a feeling of community by bringing people together and strengthening social links.
What kind of wellness zones are most popular in your designs, both for leisure and outdoor activities?
Aguado: Existing ongoing trends are likewise changing and repurposing outside spaces. New and existing towns will do well to limit pavements and enhance green space, or just create a healthy, calming tree canopy.
In the meantime, existing golf courses are reinterpreted as people have recast on-site courses to picnic areas and cart routes to stroll and bicycle. These locations combine home and leisure and allow residents to enhance mental and physical wellness.
Da Veiga: Outdoor fitness areas, walking trails, and isolated gardens are not only life-enhancing amenities, but are frequently sought by developers and the elderly, because they provide additional sales for potential buyers. Other leisure and outdoor features include low-impact sports courts, including bocce balls and croquet courts, dog parks, and enormous pools to entertain the residents and their visitors.
How tough is it to add outdoor space in metropolitan areas in senior living communities?
Aguado: It depends on the spaces that are available. The building's architecture can be supported by balconies or rooftop patios for social purposes. Small garden or terraces on the bottom level can expand front courtyards to provide extra open-air seating, while paths with closely spaced sitting facilities are always smart alternatives.
Da Veiga: In the US, complex on various acres, with hundreds of residential units are common. Various thematics, are chose, for instance lakes with an abundance of waterfowl, in a lush tropical environment with few specimen trees. While this is not our goal, as we want to to integrate the best Ca'Sole houses in the existing ambient. In the latter phases of our plan, we will build to expand services directly on the seaside. The project will also emphasize outdoor living with numerous dining places, pathway, and why not, covered canopies or outdoor barbecue and greenery deck on the fourth level.